Exceptional cooling for deeper sleep
The heat dissipation lets you stay in deep sleep longer
Diamond Degree® foam infused with diamond and graphite particles quickly dissipates excess heat, achieving the ideal sleeping temperature in record time.
Best of both worlds
Designed with both memory foam and pocket springs
Dynamically supports your body with its hybrid design, molding to your body through memory foam while preventing total sinkage with the supportive pocket springs.
Good nights
Ordered the Diamond Hybrid Mattress for the hubby.
This is the 3rd mattress change.
So happy that finally there is no complain.
So happy with results - so worth it.
Finally found the right mattress.
Thank you, Emma!
Customer Service at its best
I ordered Diamond Bundle King Size bed last December 2022 and only got the bed delivered on February 2023. The delay made me worry, unhappy and irritated, but since they have provided good customer service, I am still satisfied with my purchase. Aside from that, the wait was all worth it because of the great quality of this product. No more back pains in the morning!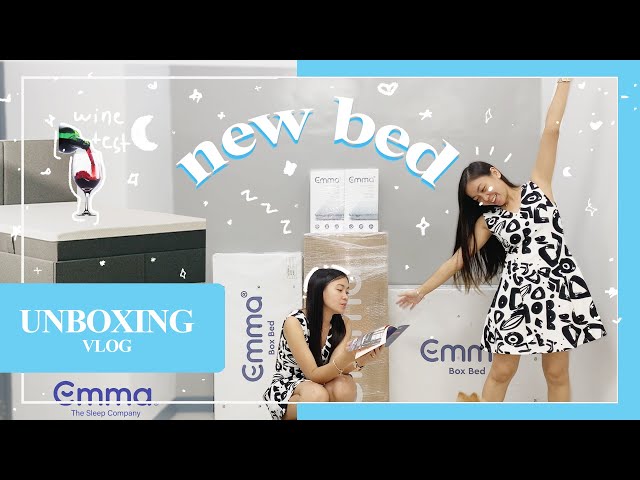 Hassle-free installation!
I got my order a day after I placed my order! Delivery was super fast and even setting up is hassle-free. We've seen a LOT of good reviews but we weren't expecting it to be THIS good! Even my 6 month old son fell asleep on it right away (he called dibs, I guess 😆). I know we still have a couple of weeks to adjust and we can still return as long as it's within the 100-day return policy (another thing that we love about Emma!) but at this rate, I doubt we'll ever return this! :)
COOLest way to sleep!
Aside from a SOFTER experience, the diamond hybrid mattress also solved my warming problem in my old mattress which i need for some health concerns.
Sooo Comfortable!
Feels like you're sleeping on cloud
You can really feel the difference from a regular spring mattress
Usually in a regular mattress , when you sleep in one side for a long time , you'll feel sore on that side
With Emma , you don't
OUR SERVICE PROMISE TO YOU
Take the stress out of it
100-Night Trial
We are happy to give you 100 nights to test your new Emma products in your own home. This way you can get to know your new mattress or pillows without any worries and convince yourself of its quality. If you don't like it, you can return the product for free and get a full refund.
10 Years Guarantee
A mattress is like having a life-long friend. And because we have so much trust in ours, we give all our Emma mattresses a 10-year manufacturer warranty.
Free Delivery
We ship your Emma products straight from our warehouse to your front door, of course free of charge!