The honest truth from our customers
High quality mattress!

I have used Emma Mattress for more than a month now and I'm totally in love with it. The quality of the mattress and comfort is definitely noteworthy. I would highly recommend using Emma if you are looking for premium quality mattress

Excellent hybrid mattress

Excellent mattress, not too firm and not too soft, either! I got the pillow too, which I got to adjust by taking out one layer. I'm a side sleeper so the flexibility here was a gamechanger for me

Best quality sleep I've ever had!

I didn't realize how bad my previous mattress was until I received my Emma mattress. Not only do I sleep straight through the night (mind you, I sleep with my partner and dog and don't feel their movements at all!), I wake up energized and well rested. I no longer have any body aches and never feel too hot/too cold. Highly recommend!

Great for couples

We've tried orthopedic mattresses in the past, but returned it because they're TOO firm. I prefer soft ones, while my husband prefers firm. For some strange reason, this mattress just works for the both of us. His back pain's gone and I've been sleeping like a log every night!

Uninterrupted sleep all night

This was recommended to me by my friend since I've been waking up in the middle of the night with my old mattress. So glad I listened cuz now I've been sleeping straight and waking up without a sweat

Perfectly satisfied with my mattress...

Perfectly happy with my mattress and pillows. What a joy this bed is, the only regret would be not buying it sooner 🙂

I can't wait for bedtime now!

Sharing a conventional mattress that is sagging, with a long legged whippet was a disaster - most mornings I fell out of bed with him pushing me out. I now wake up every morning with much less pain and even the dog seems to love it!

Best sleeping with Emma

My wife and I love this mattress because we never wake up during sleeping time, and we don't get lower back pain after we wake up.
Free Delivery

We'll bring your Emma order straight to your door at no extra cost

100-Night Trial

Get properly acquainted with Emma so you can be sure we're the one

10-Year Warranty

Our products are built to last. You're covered if something goes wrong

Hassle-Free Returns

If Emma isn't for you, our customer service team will take care of you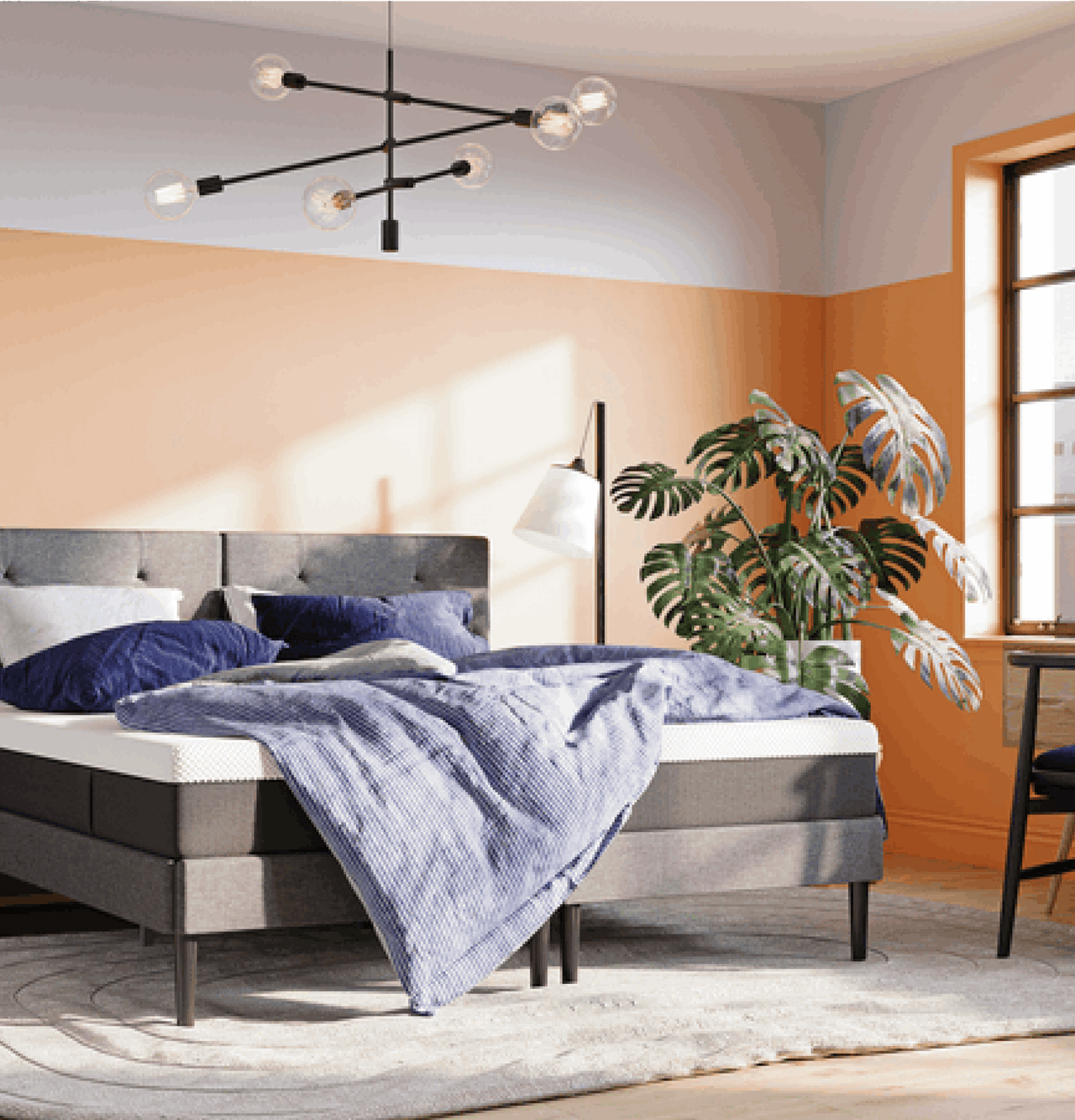 A true worryfree sleeping experience.
Is it free to return your products?

It's 100% free to return your Emma for selected products under our 100-night trial! If your Emma turns out not to suit you for any reason, feel free to return it. Just simply get in contact with us via our chat support or email and we will refund and collect it at no cost to you.

How does your 100-Night-Trial work?

Our risk-free 100-night trial means that you get a little over three months to decide if your Emma mattress is a good fit for you. This gives you more time to try the mattress for yourself and experience the benefits that our 6 million+ customers have come to enjoy each night!

Helpful Tip: We recommend you sleep on your Emma for at least 21 nights so that you and your body can get suited to your new Emma mattress.

Do you ship nationwide?

We do offer free shipping within the Philippines with the following delivery times:

NCR: 1-3 Business Days
Luzon: 3-6 Business Days
Visayas: 5-8 Business Days
Mindanao: 8-11 Business Days

Deliveries to Palawan & Siargao, are currently suspended. For customers in these locations, please buy from our official LazMall or ShopeeMall stores.