Emma Air
Sale price
₱7,500.00
Regular price
₱15,000.00
The power of air in a breathable spring mattress
German-engineered pocket spring technology
Enhanced air circulation for cool and comfortable nights
Instant responsiveness to your body's movements
Customer Reviews
Best for budget
I was looking for a comfortable mattress that wouldn't break the bank and this was it. Thank you Emma!
No regrets at all
Got the mattress a month ago since I moved in, no regrets at all. Super comfy and durable, even my dog climbs on it every day. Wish I could stay in bed all day
Great product and service
First time to buy mattress online, overall great experience. Mattress arrived in 2 days, it also came with a manual and a cutter which made the whole setting up easier
SEE ALL REVIEWS
ENGINEERED BY SLEEP EXPERTS
Take a look under the covers.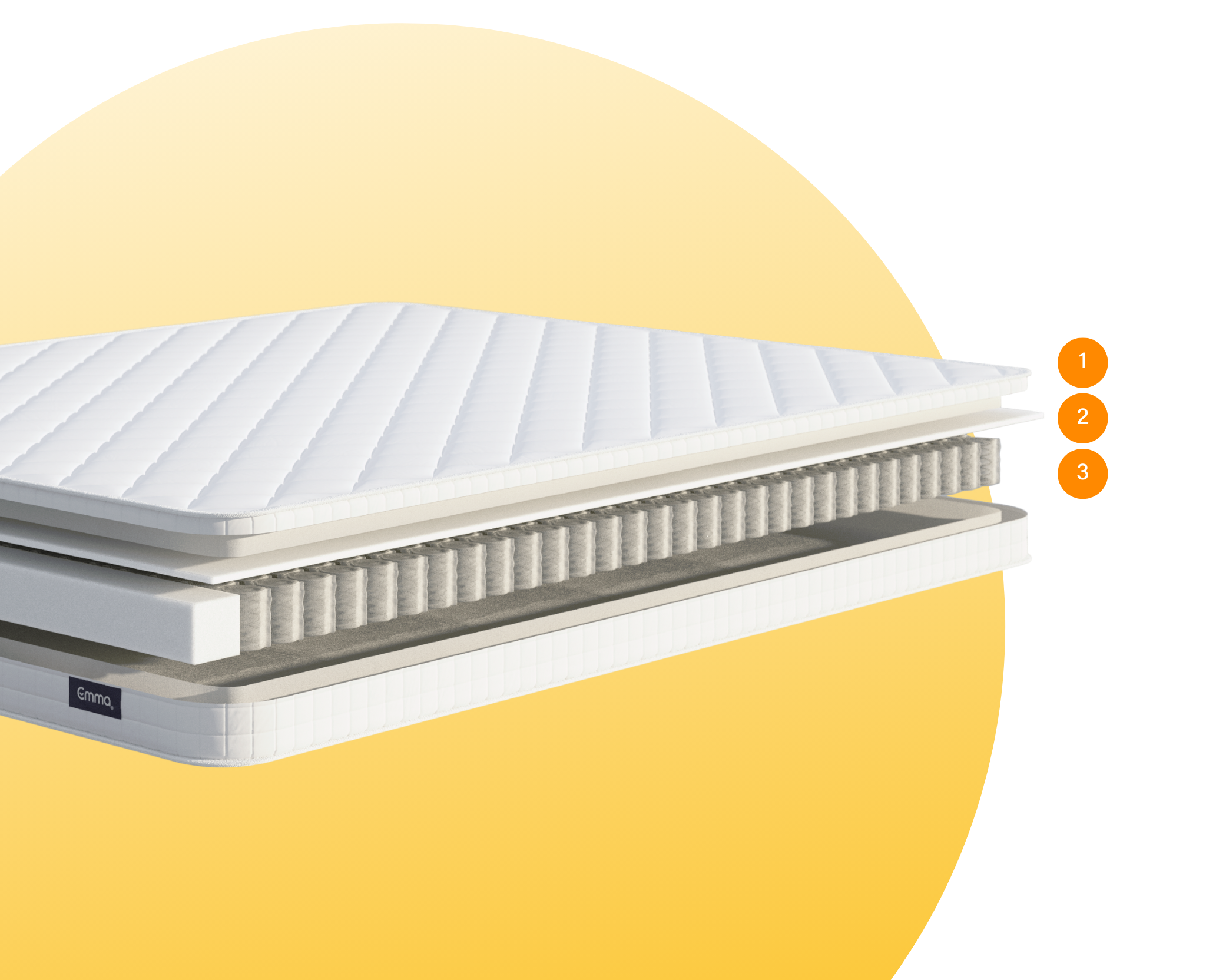 1. Breathable Woven Cover
The Emma cover has a very durable woven design that is breathable for maximum comfort.
Sold out????????????????
Why do you still advertise?
Works best with the flip topper!
I bought the air mattress with high expectations and I was not disappointed. It was airy and sturdy. However, it felt a bit too firm for me and so I ordered a flip topper. Best decision ever! The flip topper combined with the air mattress is perfect! I travel a lot in my line of work and so I have slept in many hotels here and abroad. Despite that, I still prefer to go home to my bed because this is still the best mattress for me. :D
no more back pain
According to my mother's review, the bed is wonderful and firm; nevertheless, she doesn't even feel when she turns that the entire bed is moving and mother can sleep soundly and has no more back pain when she wakes up. I am excited to try it soon.
Air mattress
Ordered it during weekend, and voila it arrived after 2 days. We're very excited to try it sleep on it. From single mattress and adding some extra mattress for us to be comfortable to full double mattress 😍 we can now sleep comfortably. Will surely order for our little one soon!
a great mattress for my tiny room
My room is very small and I barely sleep, so I don't really pay attention to the quality of mattress that I'd sleep in. But when I received the Emma foam pillow as a gift, I realized how it feels nice to sleep with high-quality products. "If the pillow makes me feel good upon waking up, then what more their mattress?" And here we are... I still suffer from insomnia, but I'd say that the quality of sleep I have now is so so much better than ever. 😌