Foam Pillow 2 Pack (2 Foam Pillows)
Sale price
₱5,300.00
Regular price
₱6,600.00
An ergonomic pillow customizable to your preferences
Rearrange or remove 3 different layers to adjust its softness and height
Perfect for all sleeping positions and preferences
Easy to clean with a removable and washable cover
Customer Reviews
No more pain
I now wake up with no more frozen neck and shoulders. My only regret was I didn't buy this sooner and keep on putting if off. Thank you, Emma!
The perfect pillow
I've tried many pillow from various shops here in the Philippines and finally this one is the right pick!
SEE ALL REVIEWS
ENGINEERED BY SLEEP EXPERTS
Take a look under the covers.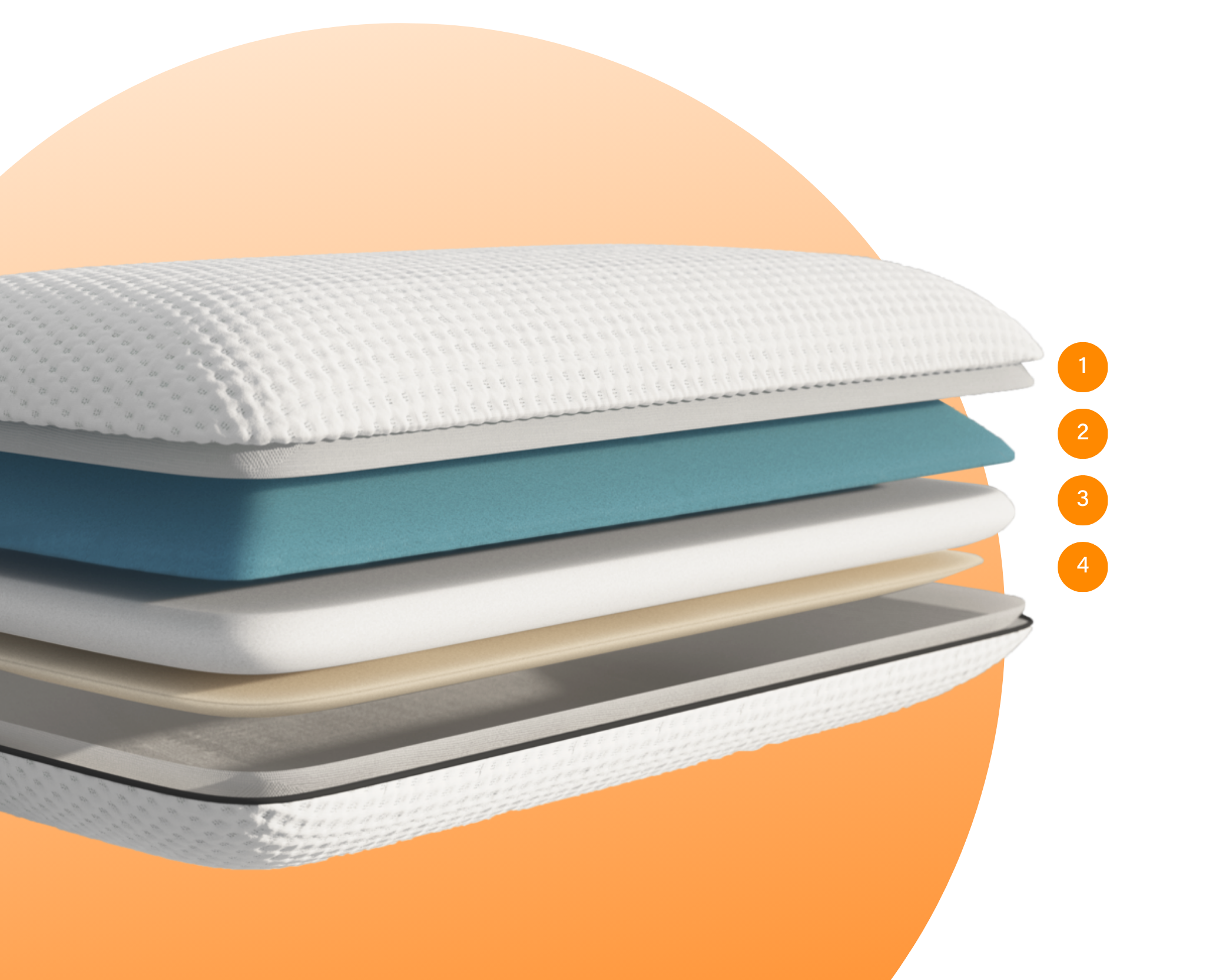 1. Elastic and Washable Cover
The cover is highly elastic, allowing it to fit perfectly no matter how many layers are in the pillow. It is also completely removable, making it extremely easy to wash.
Firm but very good on my neck! ❤️ No neckpains anymore every morning!
At first, I was hesitant to use because of the reviews that its too firm, but its true! Its very firm but gave a try to use it, after I woke up I had no backpains and neckpains anymore! Such a relief, you will get used to it as time goes by. What works for me might not work for you so I'm just giving you some insights on my experience. Thanks Emma!
Best sleep in years
I just want to say the pillow is so great, my sleep is so great.
Better sleep
Got mine as one freebie from the signature bundle. I finally found the one for me after purchasing numerous pillows since I have a neck and back problem. Bought another one for my husband - worth it!
Incomparable!
I always suffer from stiff neck and shoulders. With Emma pillows, goodbye to stiffness.
Not for me
Tried using the pillow. Too high and slides upward when sleeping that it seems too hard for a pillow.